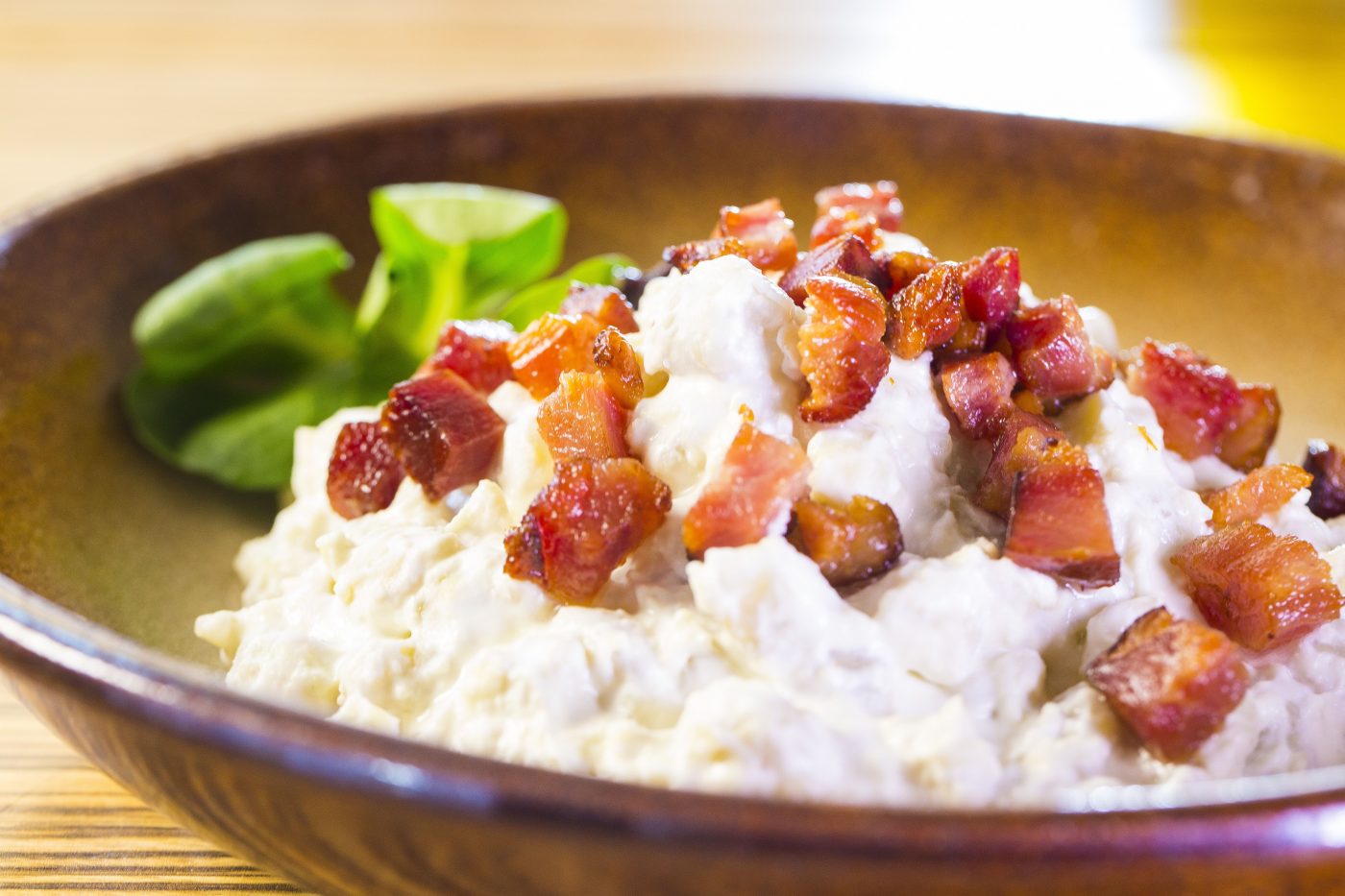 Restaurants in Bratislava getting quality every year and although Bratislava still does not have a Michelin restaurant, the quality of local gastronomy is getting better and better every year. In this article we try to highlight top restaurants in Bratislava in tourist category.
Thanks to unique location, as Bratislava lies on frontier of Slovakia, Austria, Hungary and Czech Republic, local cuisine is a mix of these cuisines. So for Bratislava is typical also "Schnitzel", "Goulash" as well as "Knedliky – dumplings".  It is not well known, but more typical as drink for Bratislava cuisine is wine than beer. Bratislava borders with Small Carpathian Wine Region, where local providers for ages producing outstanding wines, among them also the most favourite of Empress Maria Theresa – Frankovka Modra.
CAFE STEFANKA
"The legend of Bratislava" Cafe Stefanka was re-open just a few years ago, after complete reconstruction. Cafe Stefanka is focusing on traditional "Austro – Hungarian" cuisine with using local ingredients. Restaurant is localted in historical building from 1897 built in eclectic style. Cafe Stefanka was opened in 1904 and got the name according to princess Stephany, the widow of the Hungarian- Austrian sucessor to the throne prince Rudolph. During the year, cafe had become the place to meet for the bohemians, artist, writers, doctors, lawyers and laso officers and students. Cafe Stefanka consists of two parts – restaurant and wine cellar, where you can also eat. The restaurant belongs to Pulitzer chain.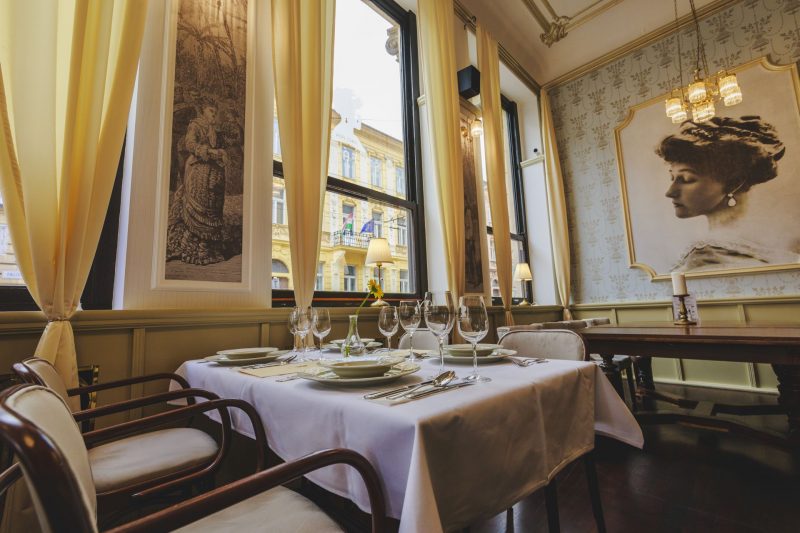 PULITZER U ZLATEHO JELENA
Pulitzer U Zlateho Jelena is one of the most popular restaurants in Bratislava. It`s well located, directly at SNP square. Restaurant is spacious, and can serve up to 120 clients in restaurant, and 80 clients on terrace. In winter is very popular to eat in "winter garden" of the restaurant. Restaurant offers local Bratislava cuisine, including pecularities such as Bryndzove Halusky (Slovakian Gnocchi with sheep cheese), Schnitzel, or Sulance (traditional potato dumplings – sweet).
Probably you will eat in this restaurant during Bratislava from Vienna by bus tour with lunch.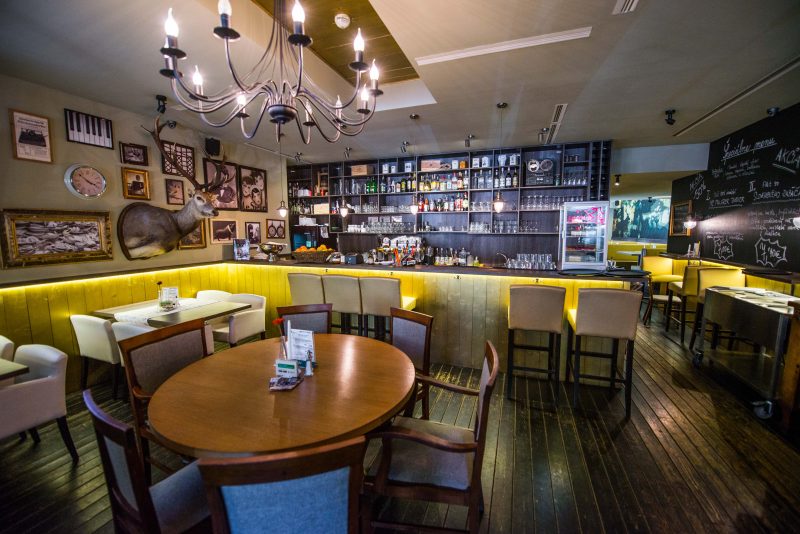 ZICHY RESTAURANT
Zichy Restaurant is a solid tourist restaurant, located directly in pedestrian zone, in former Zichy Palace from 18th century. The palace represents Bratislava baroque clssicism, their facilities and expression street facade with architectural elements in the style of Louis XVI. Building has undergone several renovation stages and constructions.
Restaurant is focusing on tradtional Bratislava cuisine with strenghten priority on seasonal speciality. The main advantages of the restaurant, are in addition to pleasant location, also well trained staff who speaks your language, in summer a spacious terrace and above all decent prices.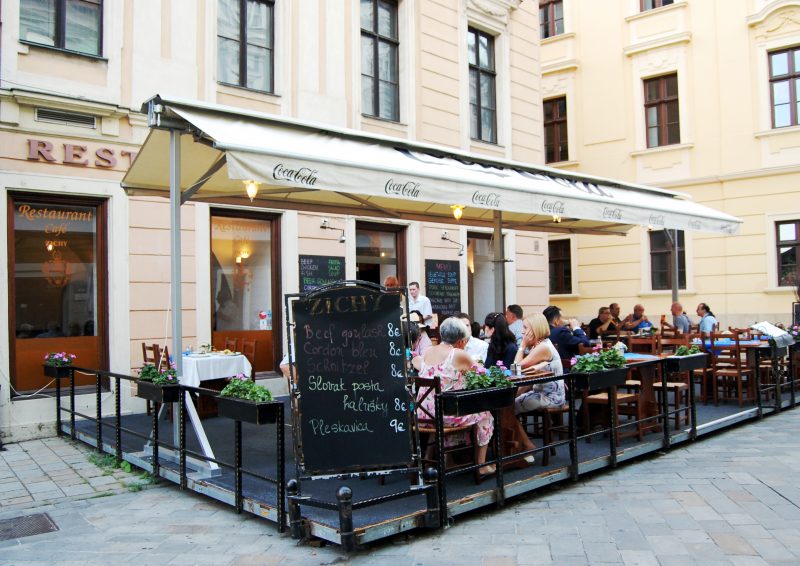 Three Musketeers
The oldiest historical-style restaurant in Bratislava with a very long tradition. Prestigious location of fine district Palisady, not far from historical downtown, a fine selection of food and drinks, friendly service and historically decorated interior definetly is a gurantee of satisfaction of each guest.
Three Musketeers offers an unforgettable gastronomy inspired by French culinary school, enriched by some elements of the European cuisine, particulary the Romanesque area. We highly reccomend this restaurant to every history lover!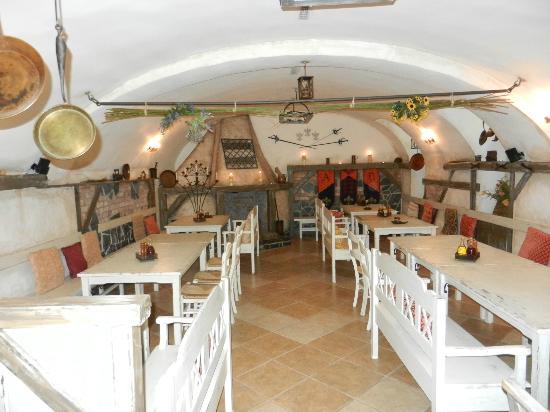 ZYLINDER RESTAURANT
Cafe Restaurant Zylinder is located direcly at Hviezdoslavo square and brings the charm and taste of Pressburg`s restaurant and cafes back to Bratislava, also reminds every one of the old grandeur of our capital city.
Ideally located, the spacious interior and untraditional dinning style help you gain a glimpse into the bygone days of your ancestors.
In Zylinder Restaurant you can even appreciate specialities prefered by our loved Emperor Franz Joseph, who had eaten them when staying in Bratislava. Will you opt for unique Tafelspitz, beef "Szeged goulash", Pörkölt, "Pressburg schnitzel" or delicious Kaisercharrn?
Restaurant belongs to Bencik Culinary Group.
MATYSAK WINE RESTAURANT
Matysak Wine Restaurant is located a bit outside the main city center of Bratislava, but it is still reachable from it on foot. The restaurant is set in stylish wine cellar with contemporary brcik  work vault from 1904. It offers delicious traditional Small Carpathian Wine Cuisne.
The main pecularity of the restaurant is in addition to wide variety of local author`s wine of brand Matysak Wine, goose and duck feast in autumn.
Do not forget to visit whilst dinnig in restaurant unique wine cellar, which is interconnected with restaurant, and wehre are stored above 45 thousands of wine bottles.