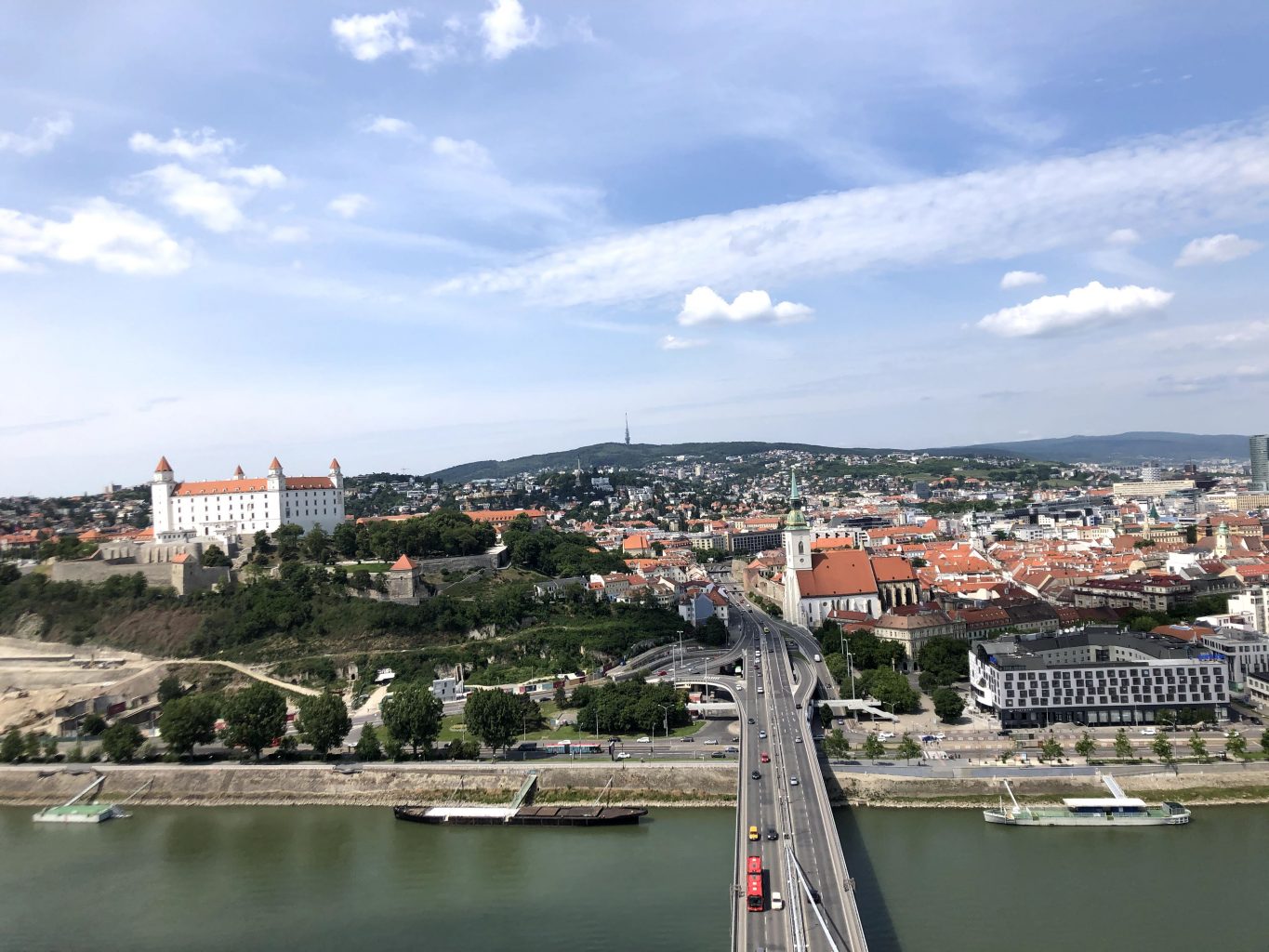 We are glad to announce a new partnership between Bratislava City Tours & UFO watch. taste. groove.
All the clients booking any service with Bratislava City Tours will get as an added value a 20% discount coupon
on entrance to UFO observation deck.
The UFO observation deck is one of the top attractions of Bratislava, and offers a panoramic view up to the distance of 100 km. You will have view also to neighboring countries – Hungary & Austria. The observation deck is located on the top of the pyllon of Bridge of Slovak National Uprising. The Bridge was selected as on of the most significant constructions of Slovakia built in 20th century.
To get up to the deck, you need to take an elevator, hich is located in one of the tower's "legs". The ride takes 45 seconds.
You will have showing the voucher, the 20% discount on entrance fee to the restaurant.